San Diego Airport (SAN)
Use this website to quickly find the most important information about San Diego International Airport: Flights (Departures, Arrivals), Parking, Car Rentals, Hotels near the airport and other information about San Diego airport. Plan your travel to Lindbergh Field Airport with the information provided in this site.
San Diego Airport (IATA: SAN, ICAO: KSAN), also known as Lindbergh Field Airport is an international airport serving the city of San Diego, California, United States. The airport is located 3 miles (4.8km) northwest of downtown San Diego.
Curiously, San Diego airport doesn't serves as a hub for any airline but is a focus city for Southwest Airlines and Alaska Airlines.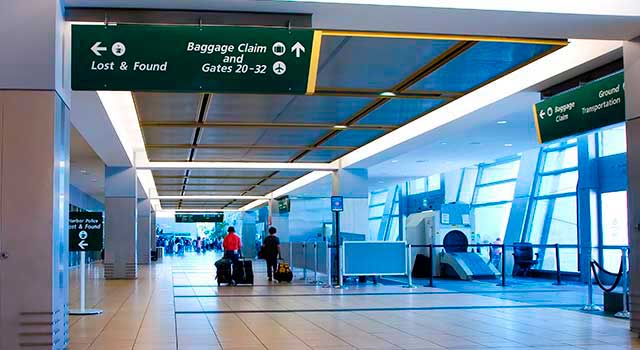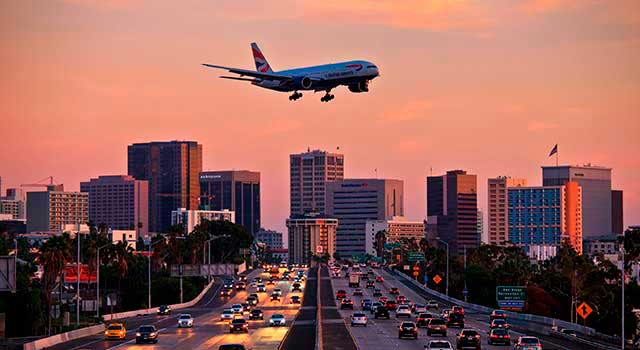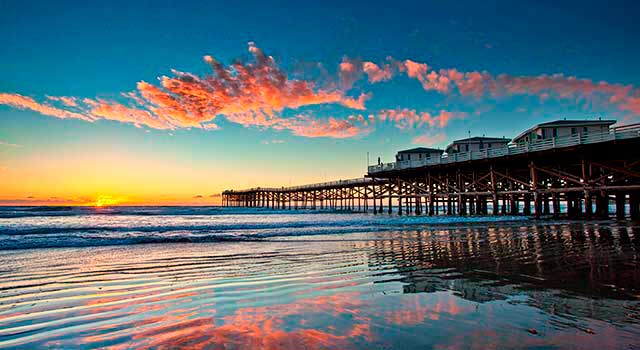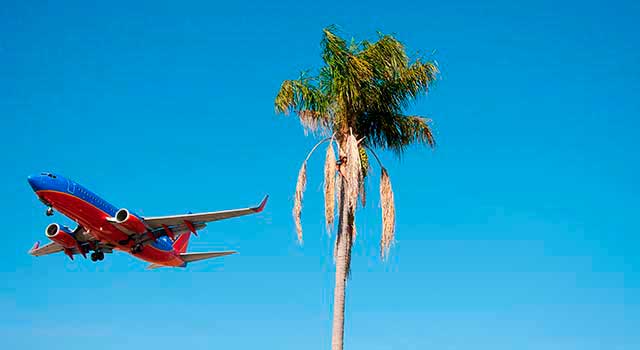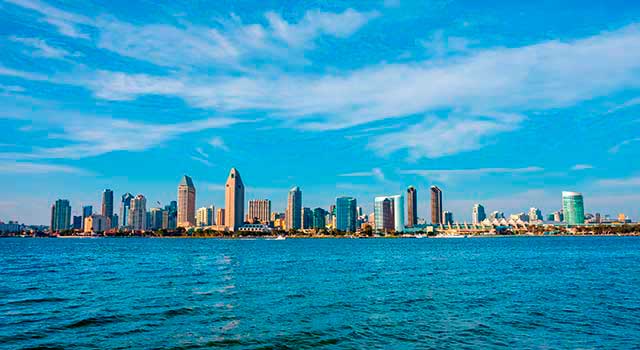 SAN airport is the only commercial airport in the United States with only one runway, 9/27. Runway 27 (landing east to west) is unusable for landing when visibility drops below about 2 miles. This forces arriving aircraft to use Runway 9 (landing west to east).
In 2015 San Diego airport handled 20,081,258 million passengers. The airport carries 48,000 passengers daily and the busiest flights are domestic, being, the top five: San Francisco, Phoenix, Denver, Seattle and Dallas.
Terminals
SAN airport has 2 terminals: Terminal 1 and Terminal 2.
Terminal 1: is divided between East and West. It has 19 gates: 1-18 and 1A.
Terminal 2: is divided between East and West as well. It has 32 gates: 20-51. It handles the international flights, specifically in the East gates 20, 21 and 22. It also includes the arrivals of T1 tenant Alaska Airlines flights from Mexico.
The airport is home to the largest airport USO center in the world. It also promotes education with some art exhibitions as "At The Gate", the popular piece with tourists that depicts comical characters that wait patiently for their planes. There is another special and different room at the airport, "The Spirit of Silence", a space designed by the artist Norie Sato to allow passengers to meditate.
Facilities and Services
The two terminals, both Terminal 1 and 2, are provided with several shops, restaurants and cafés. Most of the brands are internationally known although there are some national retails as well.
To have a bite, the gastronomic offer is wide with national and international dishes.
The art and relax is also present at San Diego airport with public exhibitions of art pieces by national and international artists.
Some airlines have clubs that offer services to all passengers that request it.
Rental Car
To rent a car is one of the best options of transportation in San Diego. Check the different options at San Diego Airport here!
Transport
- Train: Amtrak Intercity and Coaster trains link passengers to downtown San Diego and other destinations in the coastal North County.
Route 992: links with Amtrak's Pacific Surfliner and the Coaster at Amtrak's Santa Fe Depot.
- Bus: Route 923 of the Metropolitan Transit System bus runs between Ocean Beach and downtown of San Diego.
- Shuttle: airport's shuttle service links both terminals with the parking lots and the car rental center. The service also connects with Middletown Station (Green Line Trolley).
- Taxis: Many companies provide taxicab service at San Diego Airport. Passengers can pre-book the service.
To get more information, please, visit the transportation online page.
San Diego airport in numbers
- It is located 3 miles downtown of San Diego
- It has two terminals: T1 and T2
- Terminals are divided between East and West
- It has only one runway
- In 2015 handled over 20 million passengers
- The busiest flight routes are domestic
- It has art exhibitions
Contact information
Address: 3225 N Harbor Dr, San Diego, CA 92101, United States
Phone: +1 619-400-2404
Lost and Found
Phone: (619) 400-2140
Hours: Open from 7 to 11 pm every day. Closed for lunch (from 10 am to 11 am and from 7 to 8 pm).